Everyone knows that home-coming feeling after a long, hectic day. VIDO is Latin for green home but it means so much more. VIDO is a community that provides space to enable anything but to compel nothing. VIDO stands for the nice sides of life: the freedom of nature and the allure of the city. An authentic oasis where city and nature perfectly complement each other – OUTSIDE IN THE MIDDLE!
The Buildings – maximum flexibility!
166 apartments for sale with a total of approx. 13,300 m² floorspace
Houses 1–8 belong to construction section 1,
Houses 9–12 to construction section 2
1- to 5-room apartments of 30 to 174 m²
All apartments (1 exception) have balconies/ loggias. Ground floor apartments have a private terrace or a garden
Approx. 430 parking spaces for bicycles
Each apartment can be reached via a lift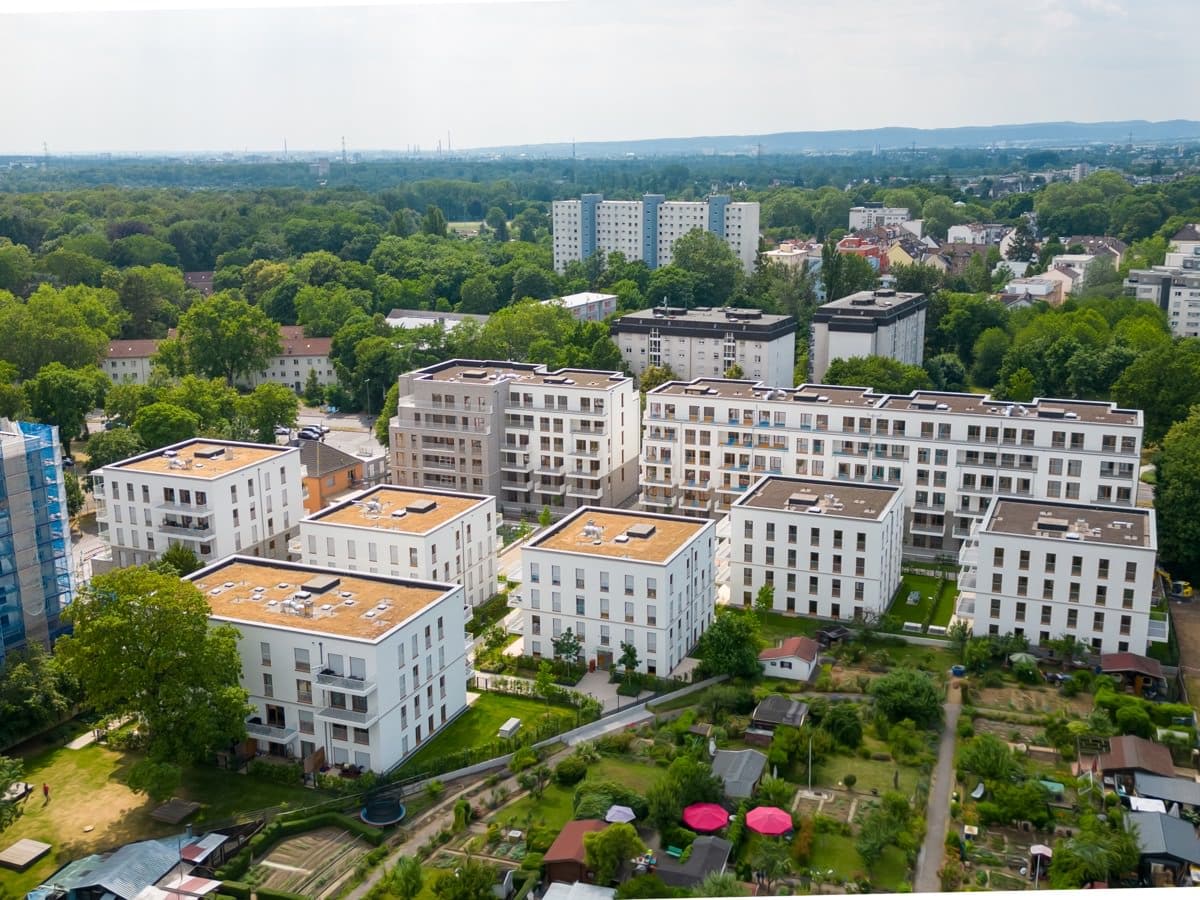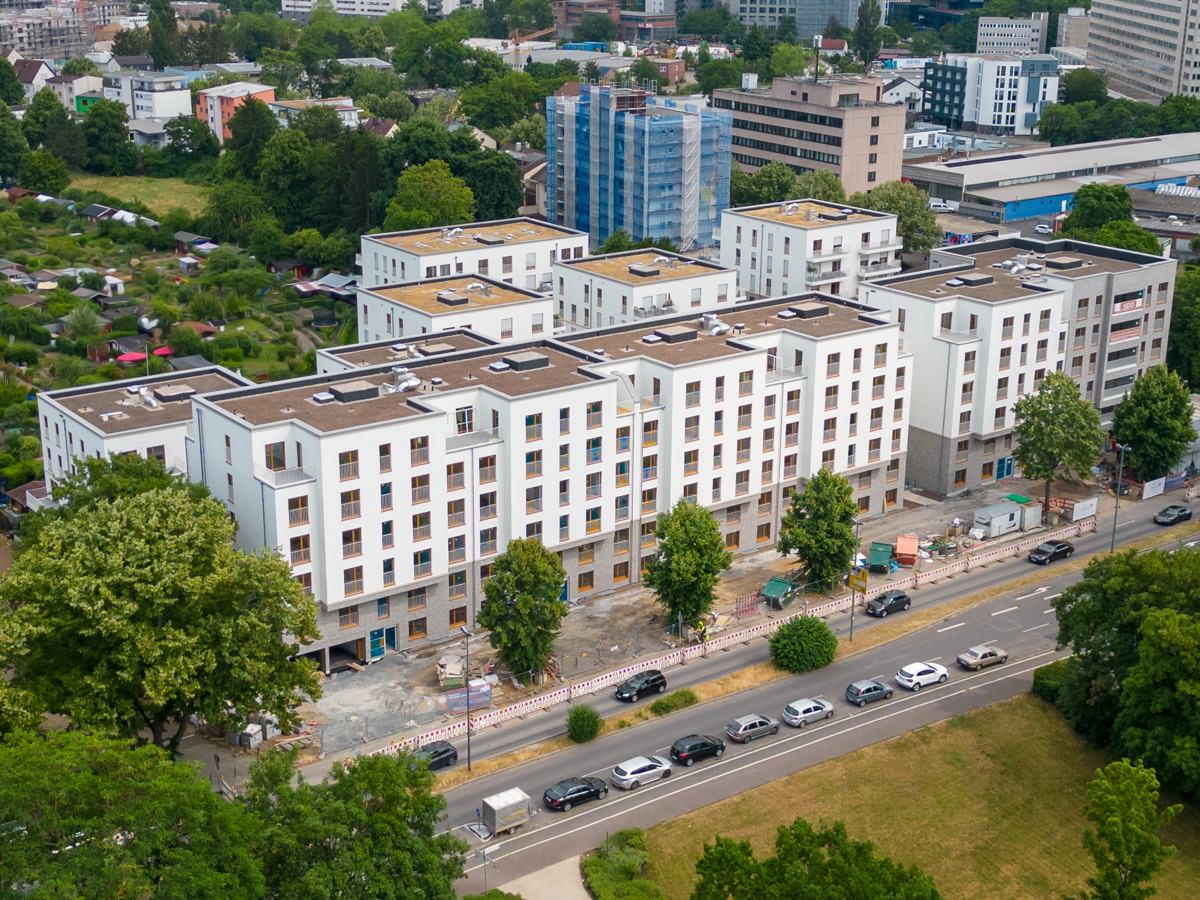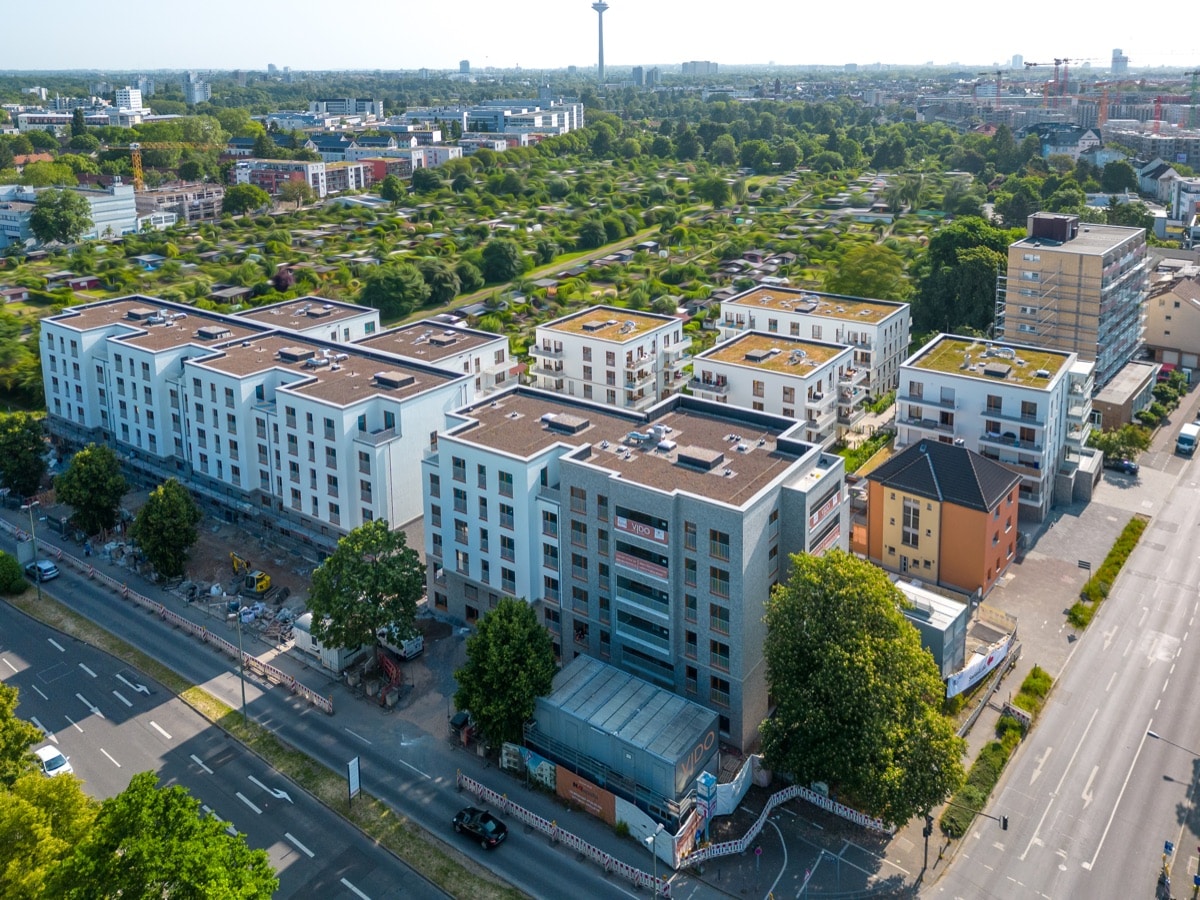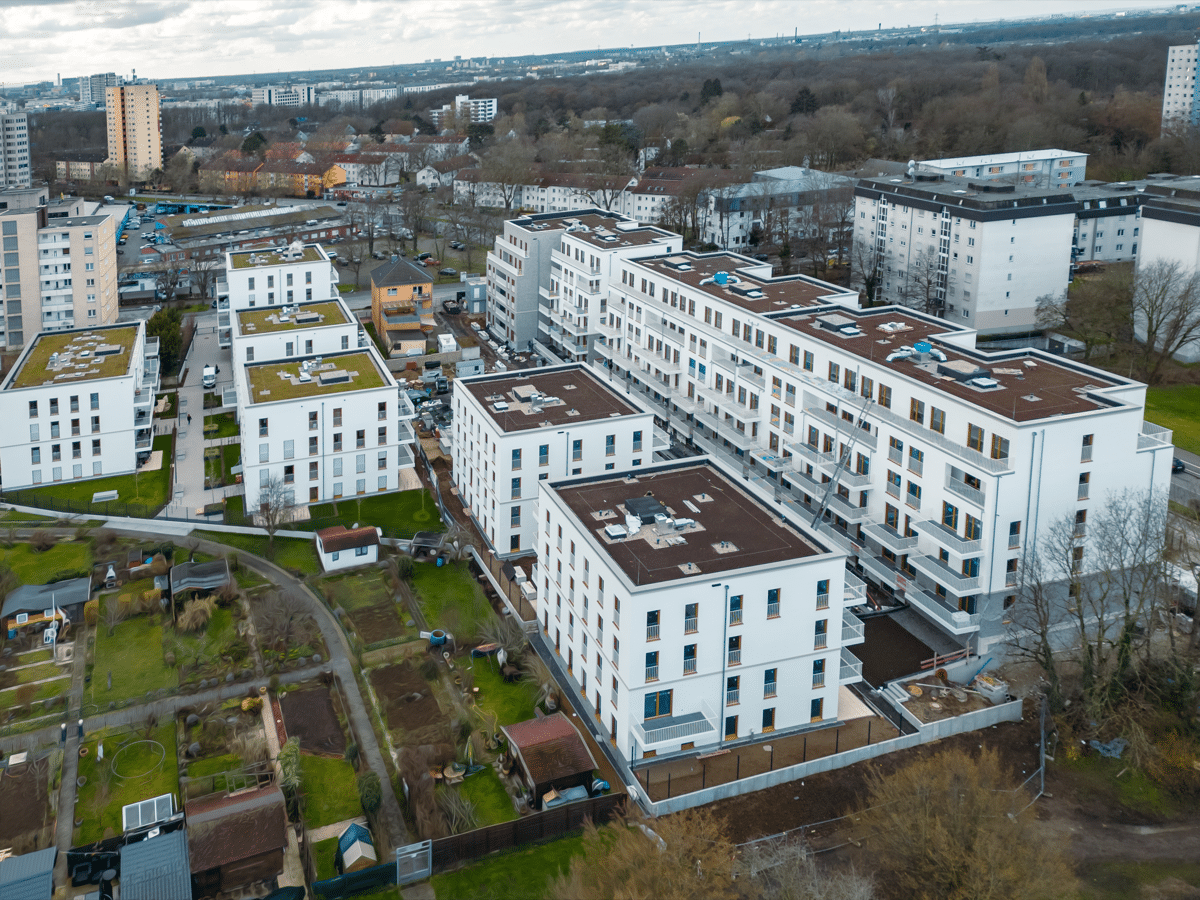 »Whether minimalist or extravagant – VIDO's ingenious floor plans give you the interior design you've dreamed of.«
FIXTURES & FITTINGS – EVERY WISH FULFILLED!
Mostly floor-to-ceiling windows
Low-maintenance, triple-glazed windows
Mostly electric shutters (Exceptions for fire protection)
Oiled multilayer oak parquet
Underfloor heating in the entire living area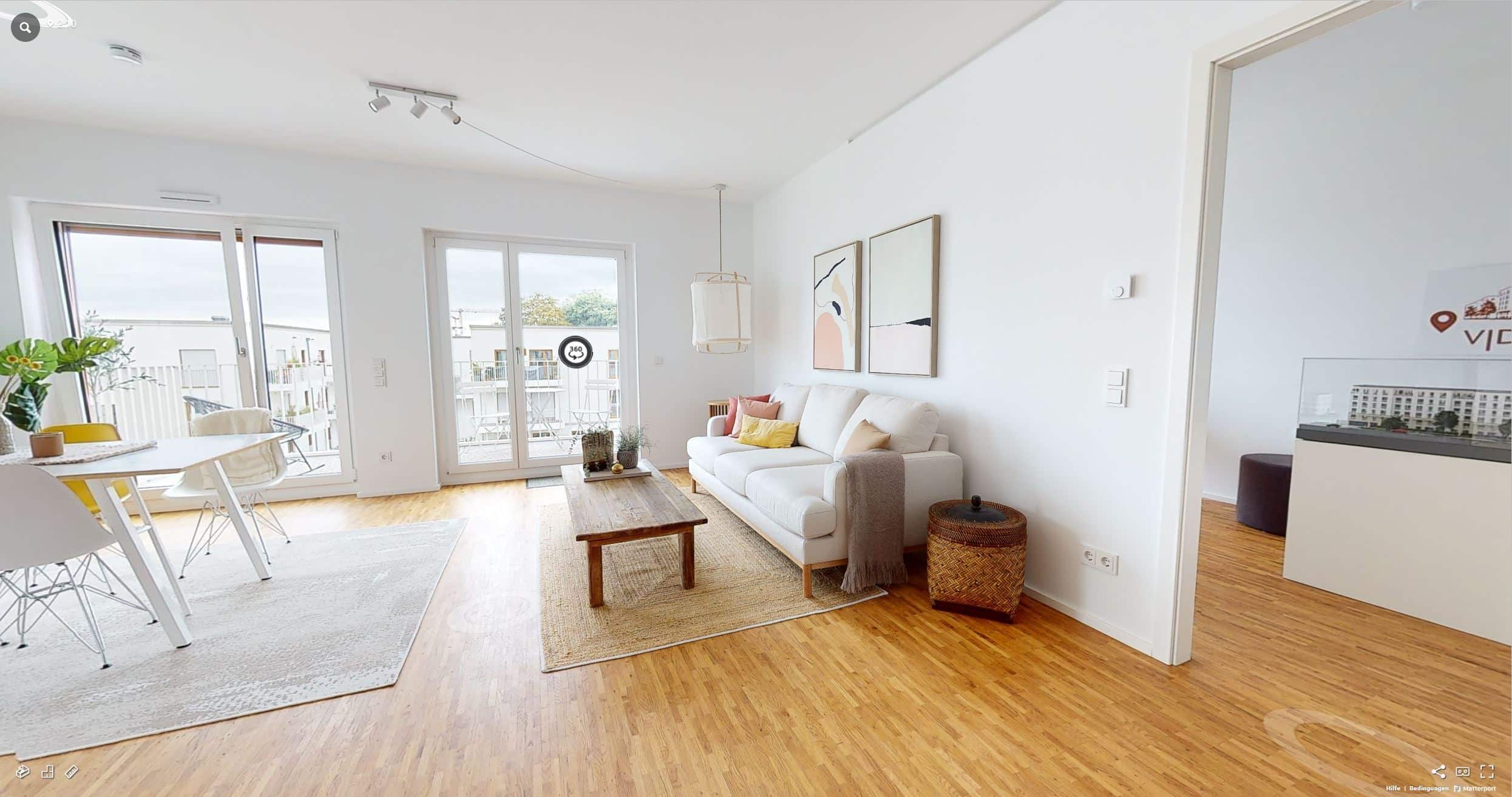 »Future ways of living are emerging here –
VIDO means you can be here from the start«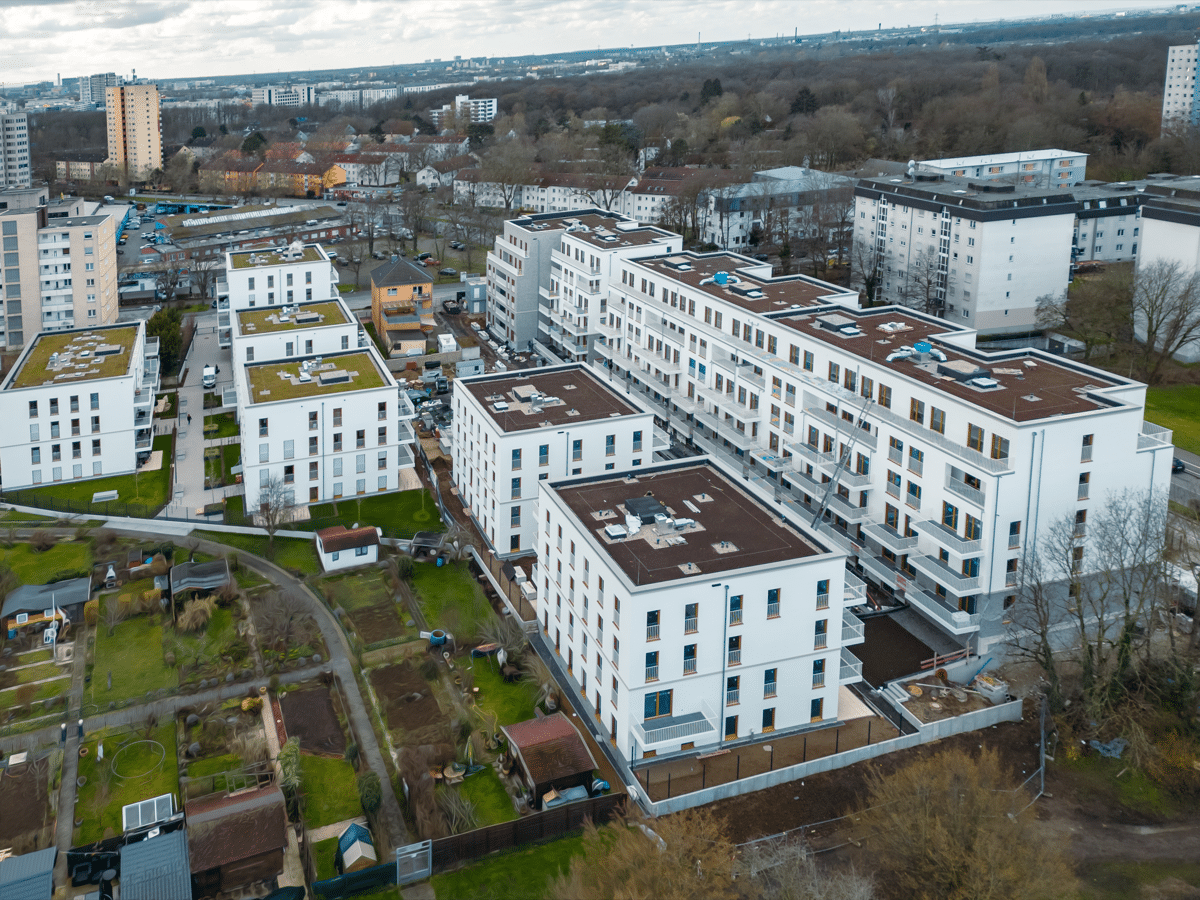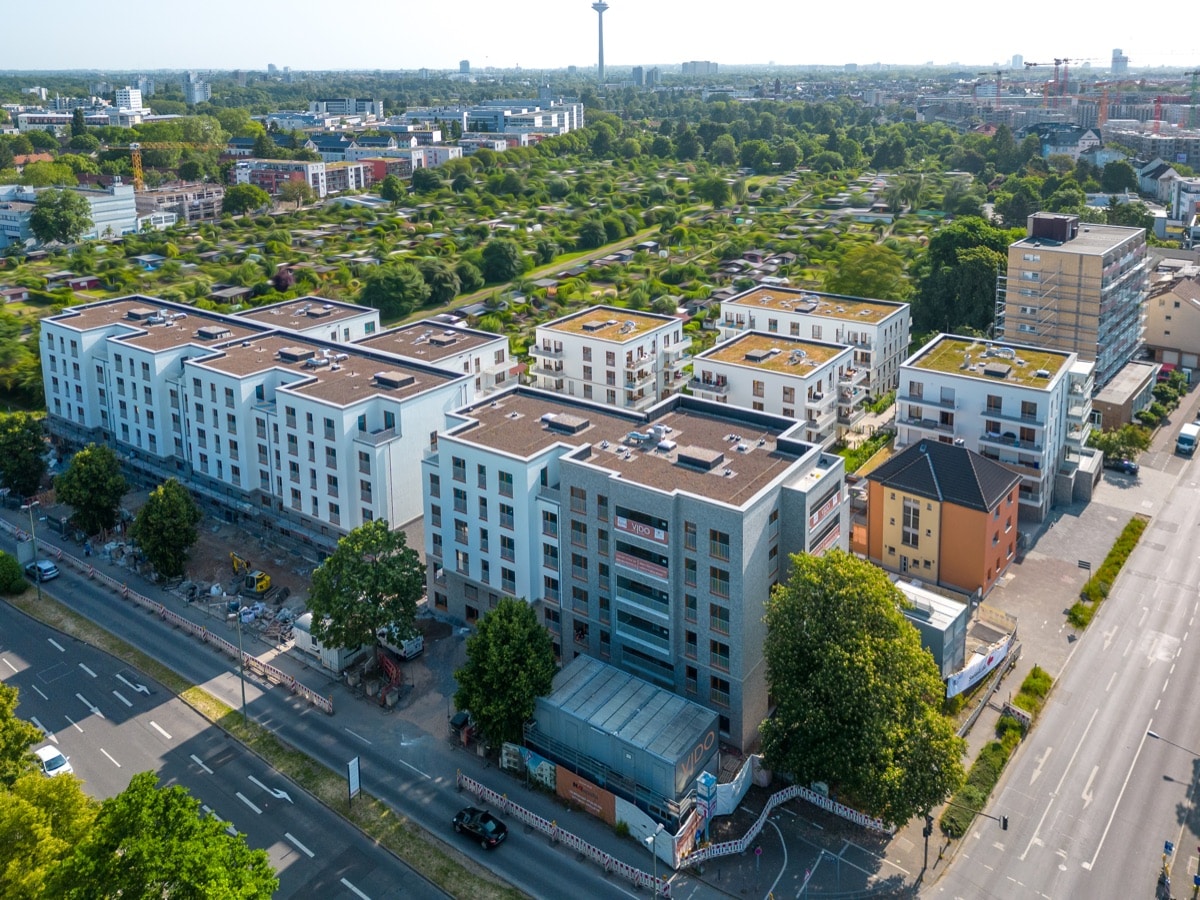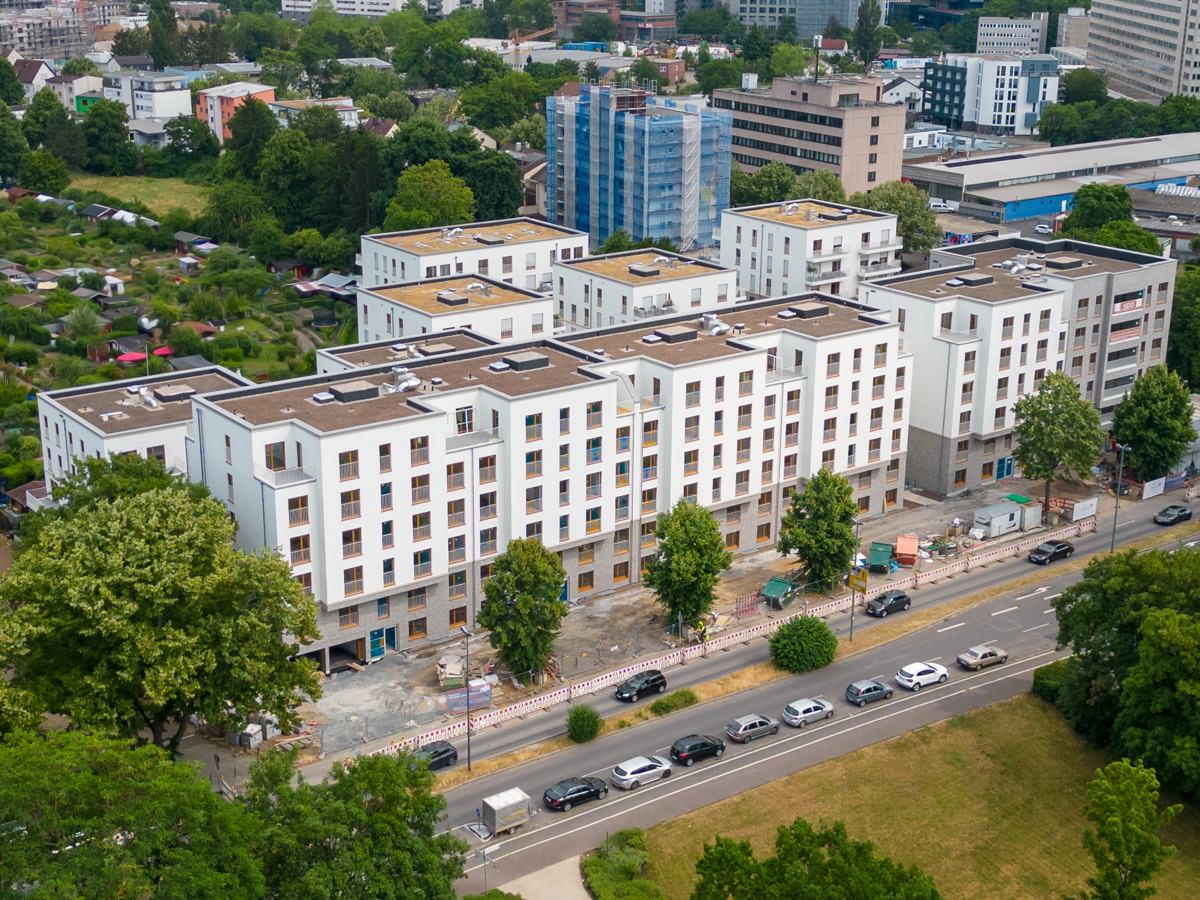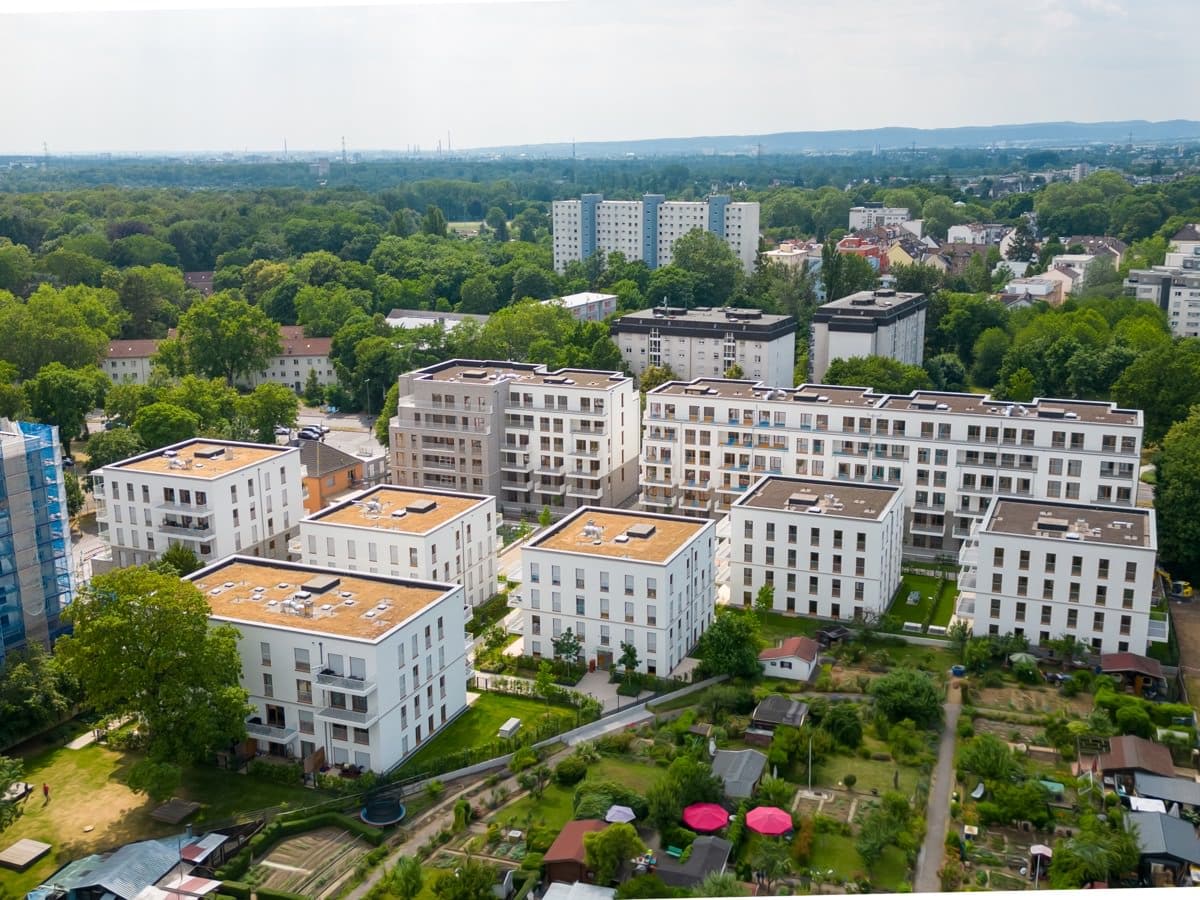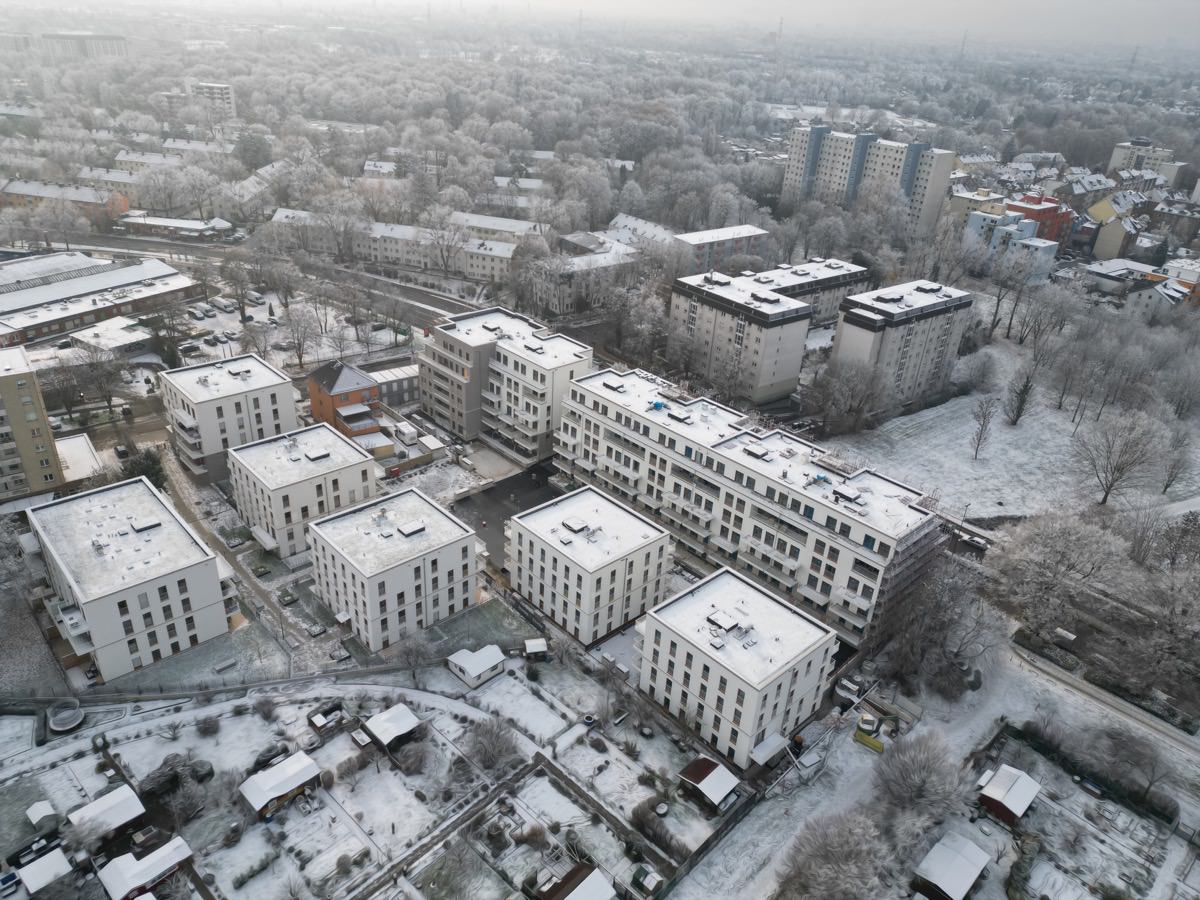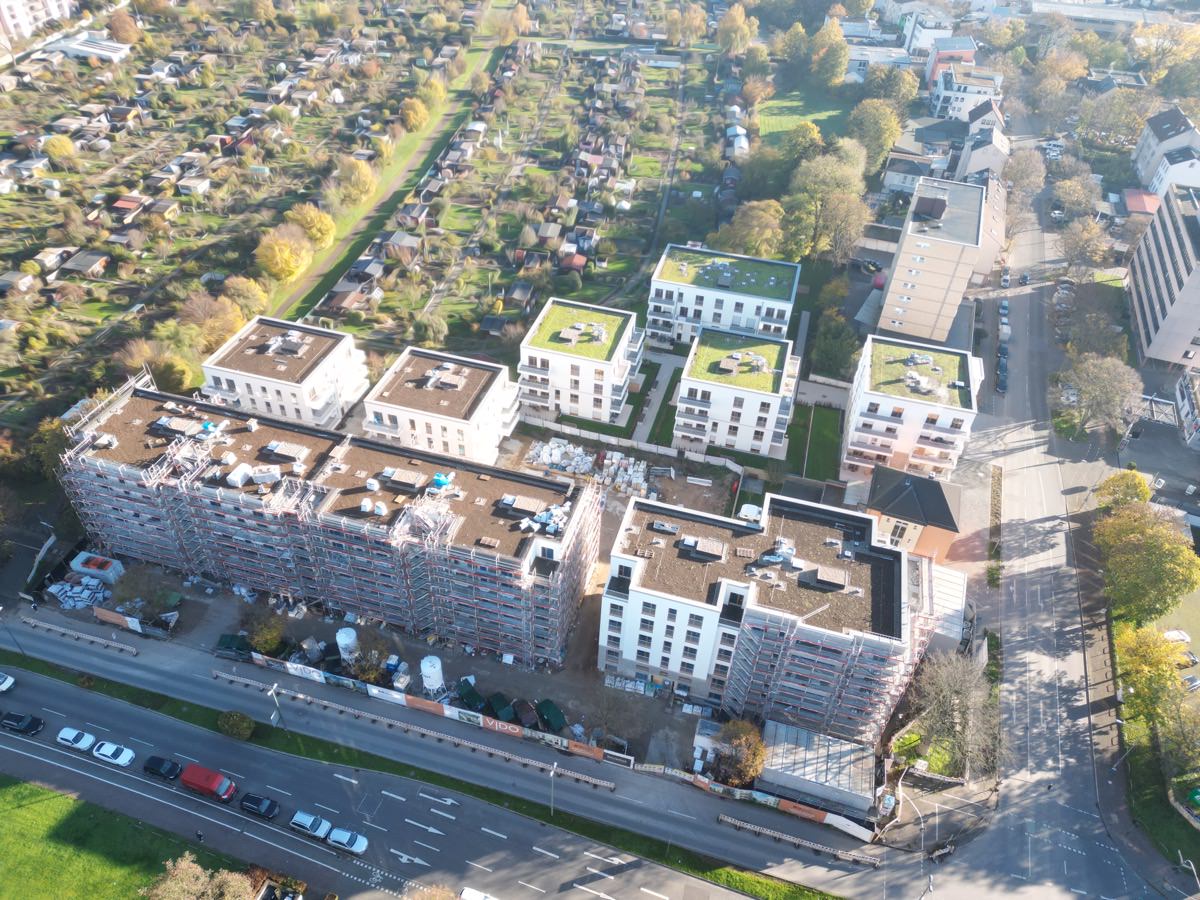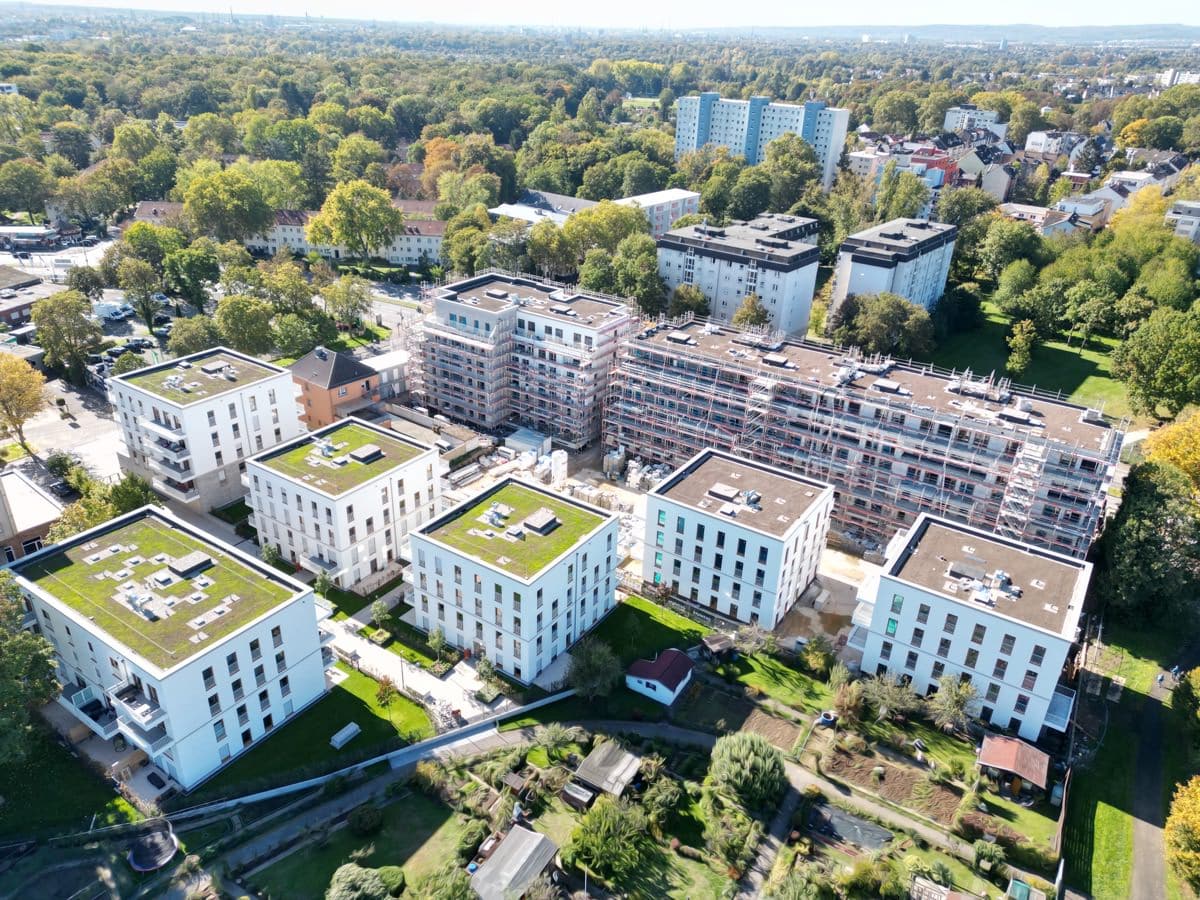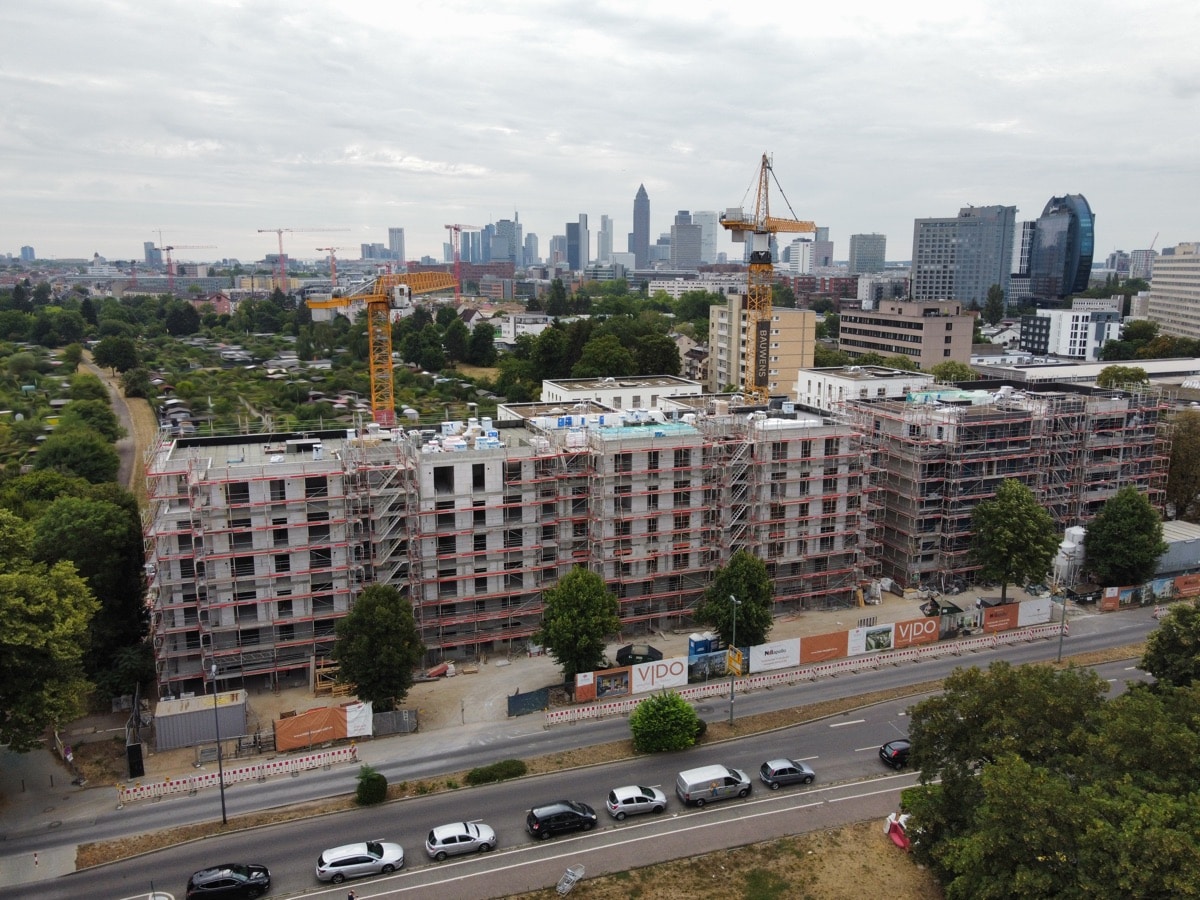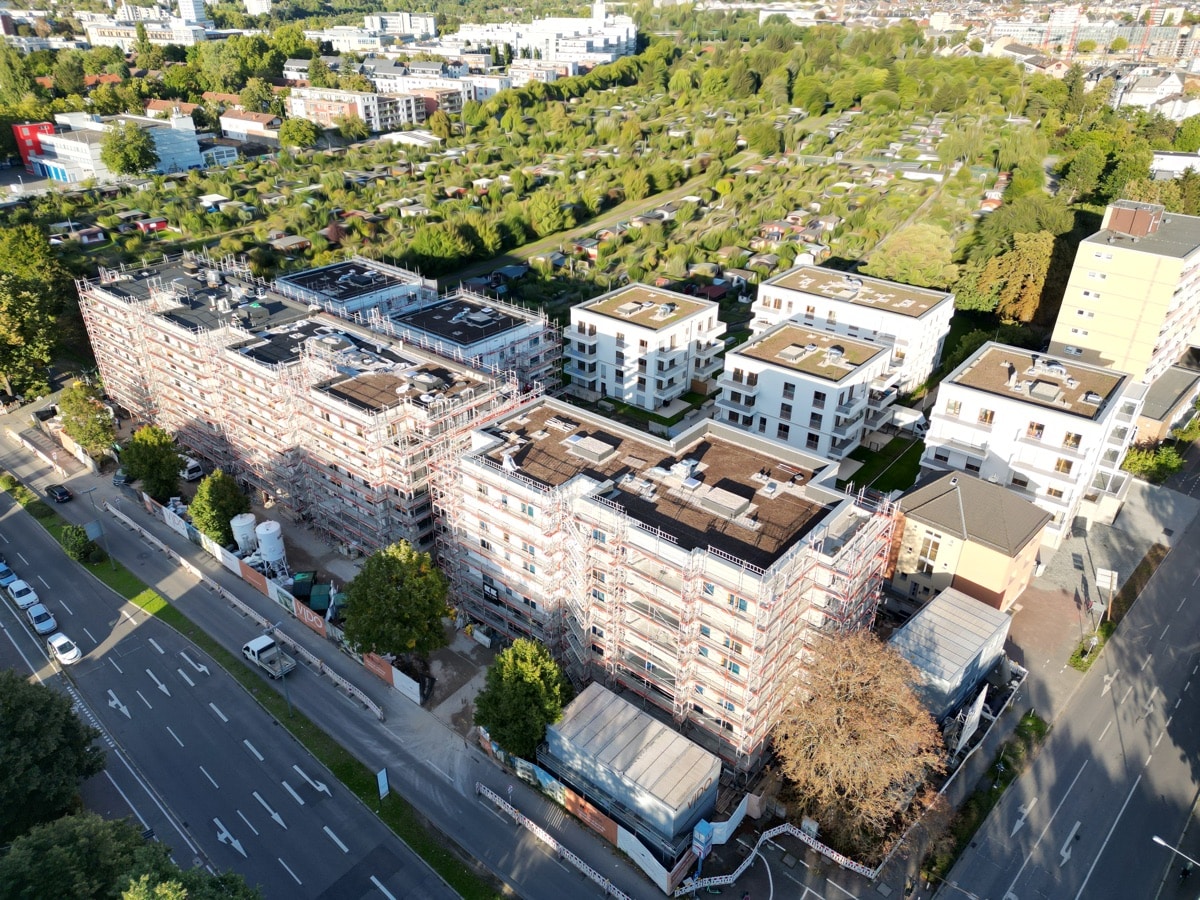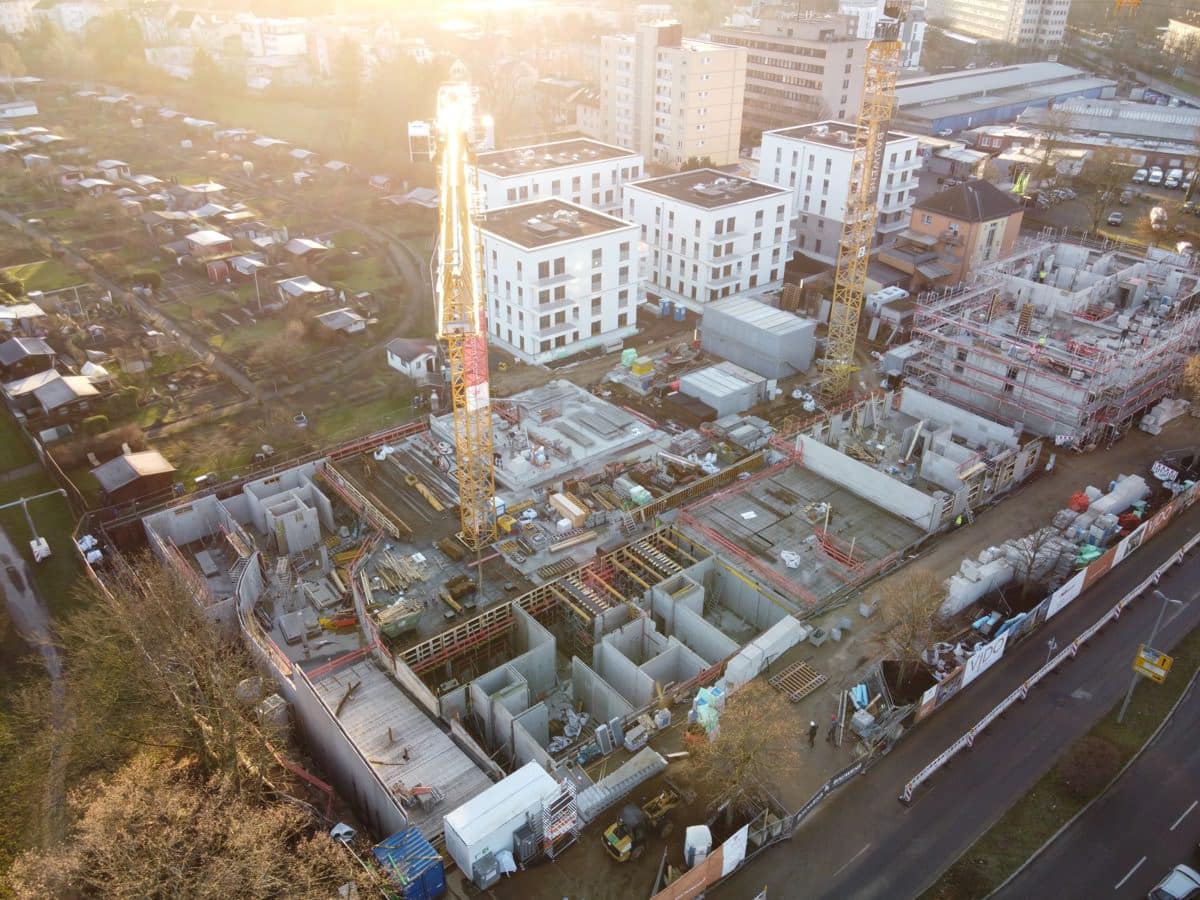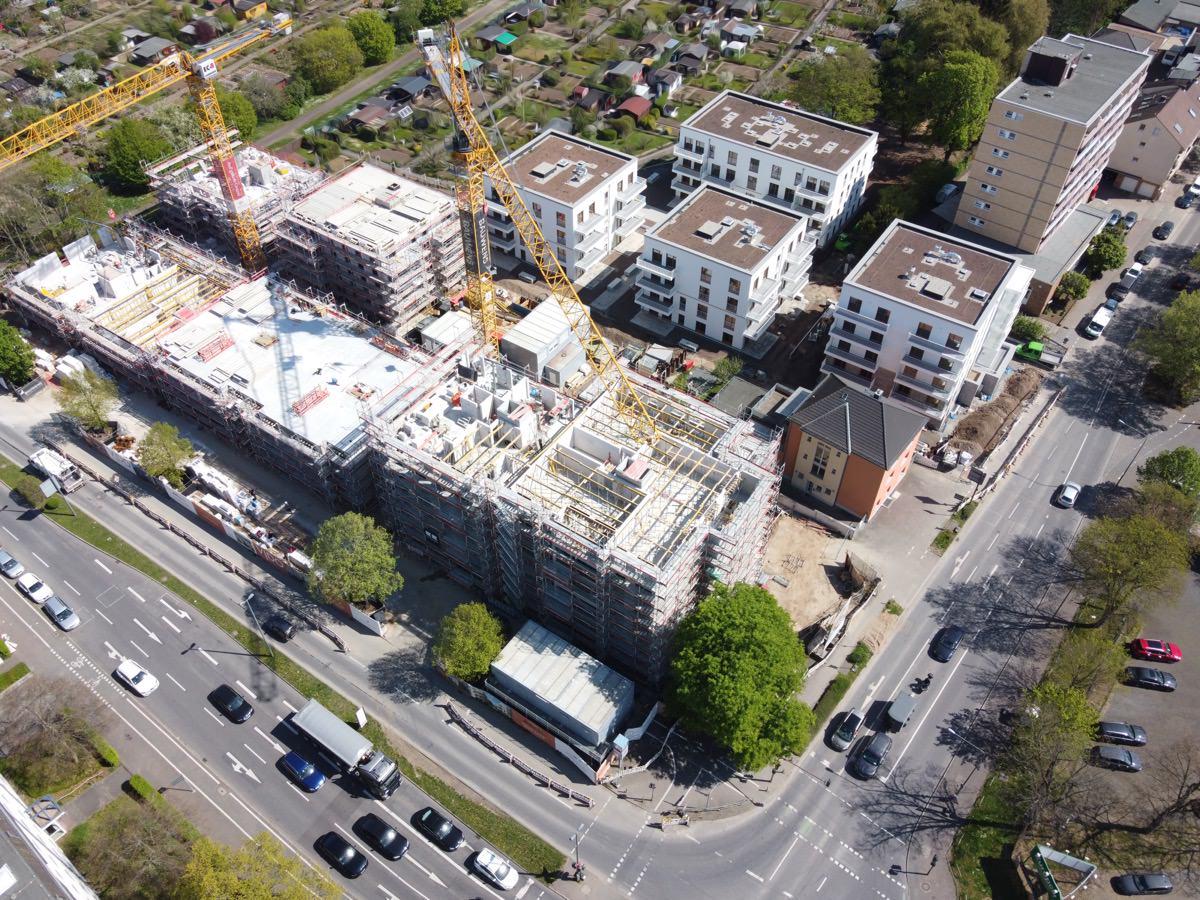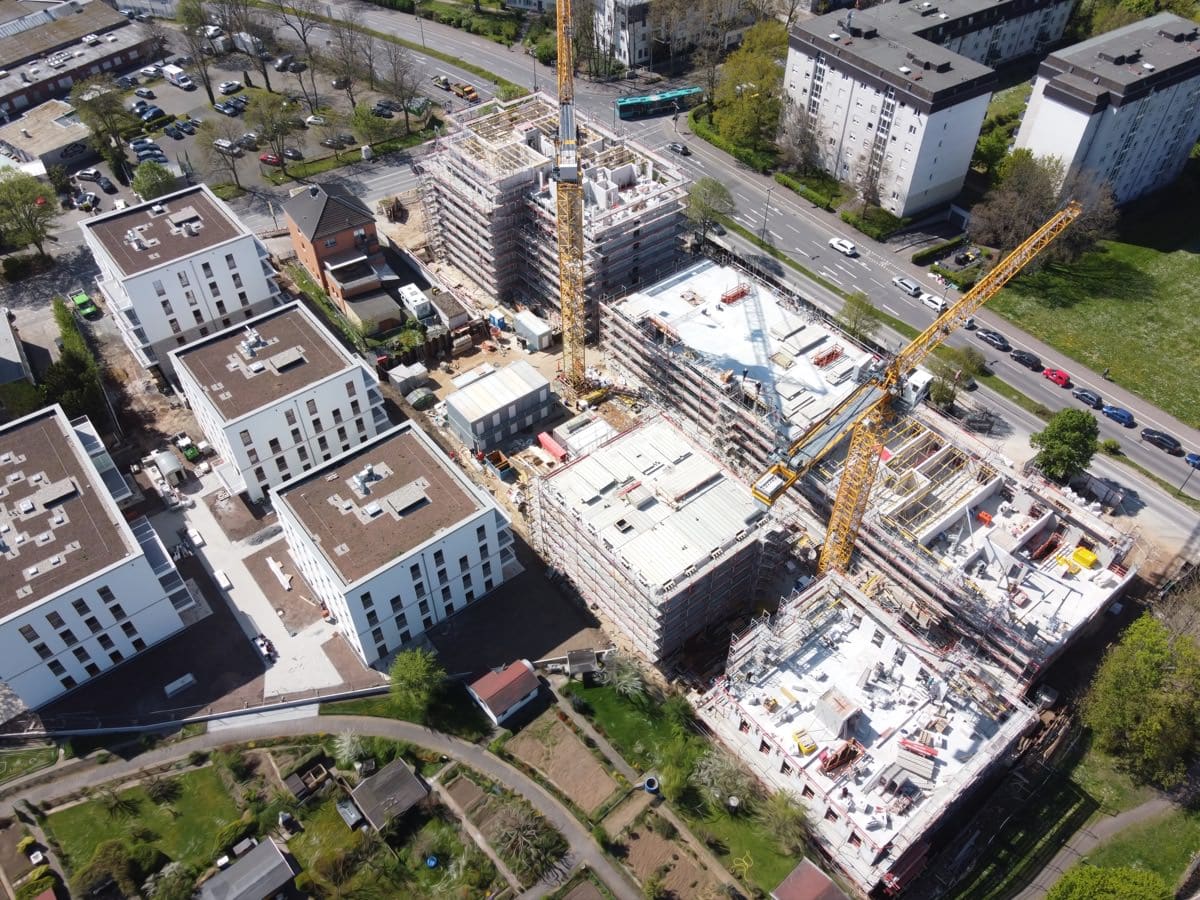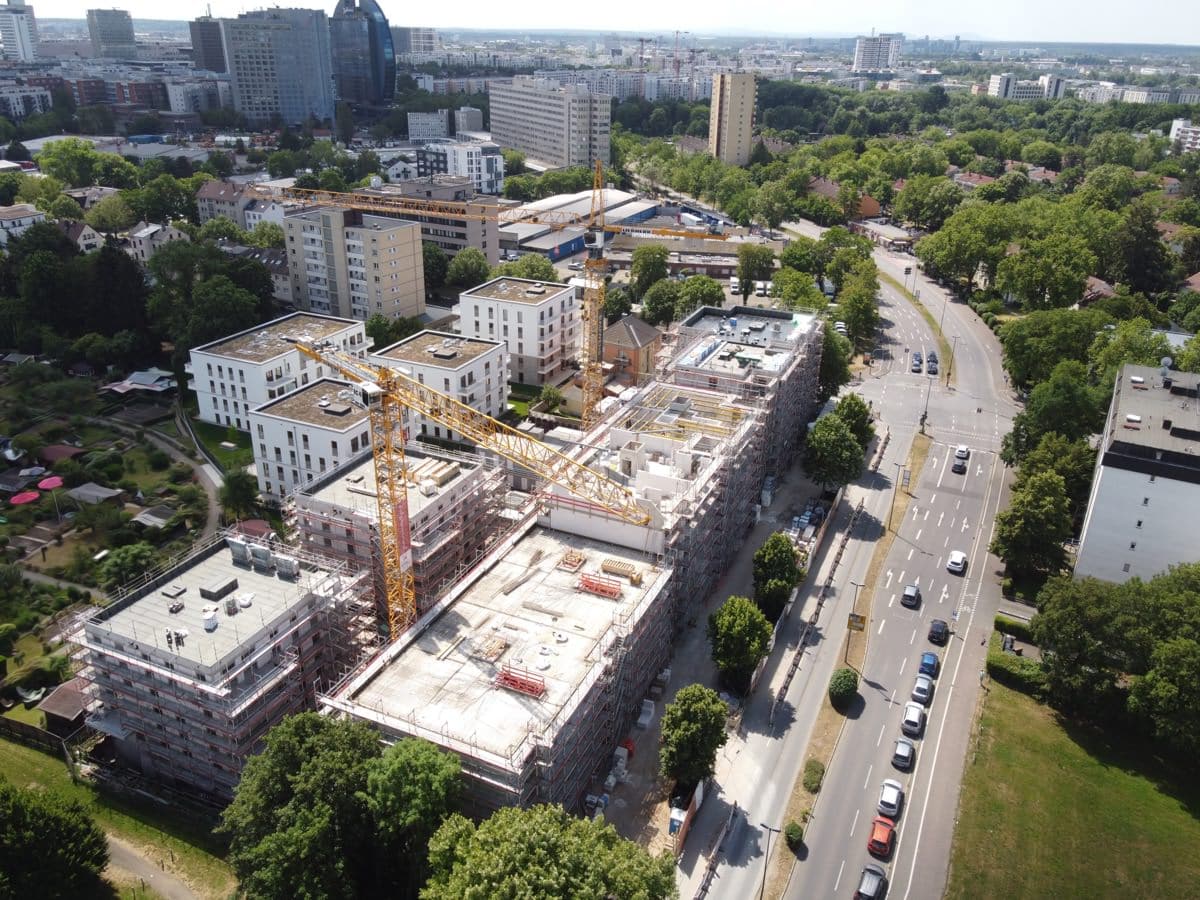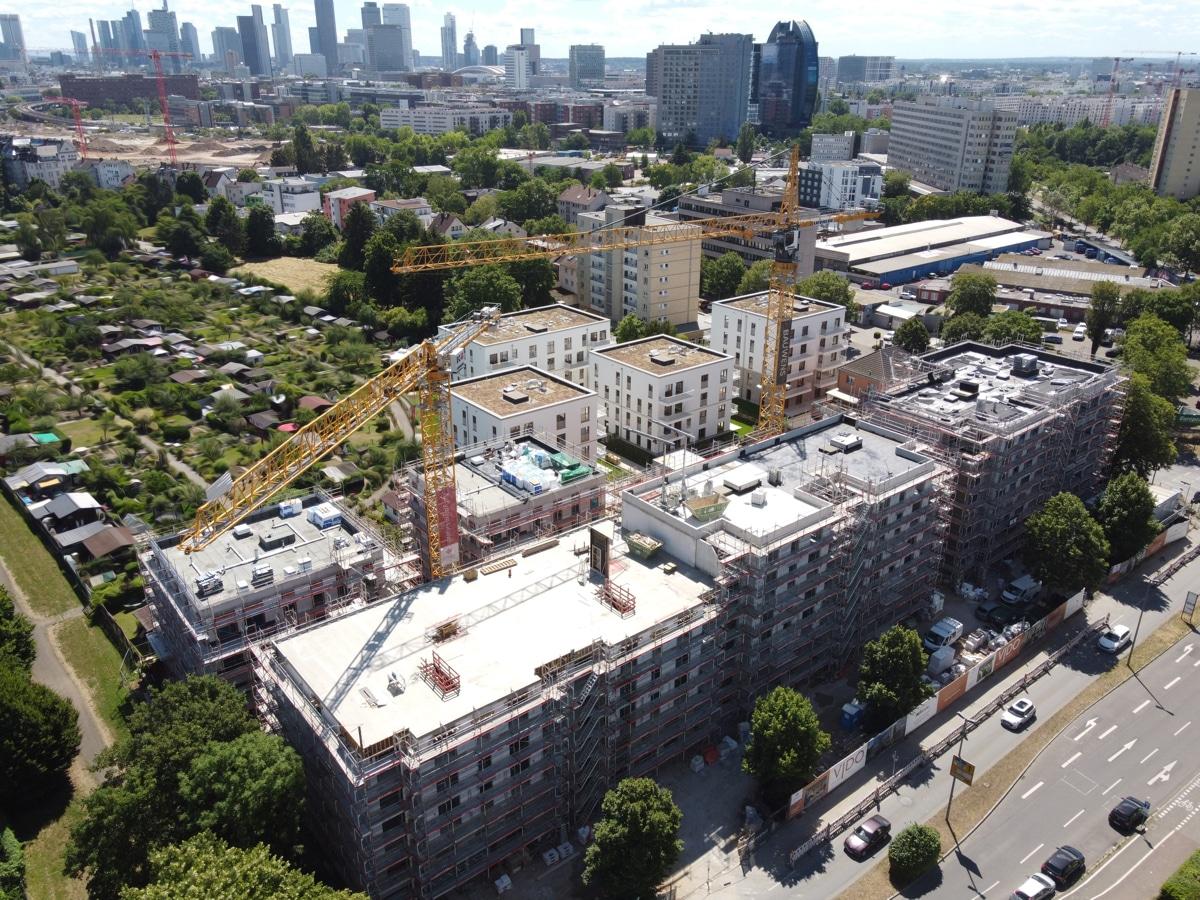 »Frankfurt has developed into a City with one of the highest Qualities of life – for living, working and Relaxing and a stunning Skyline.«
A skyline that has been setting international standards for years, bordered by Germany's largest urban forest. The largest airport in Germany is only a few minutes away. A concentration of cultural institutions that is unique in the country. The city is nestled in the Spessart, Taunus and Odenwald mountain ranges that lure you to weekend excursions into the countryside. Everything is close by in Frankfurt. Getting around in the city is quick. Getting out of the city is also quick. The metropolis on the River Main is an important traffic hub by land, water and air.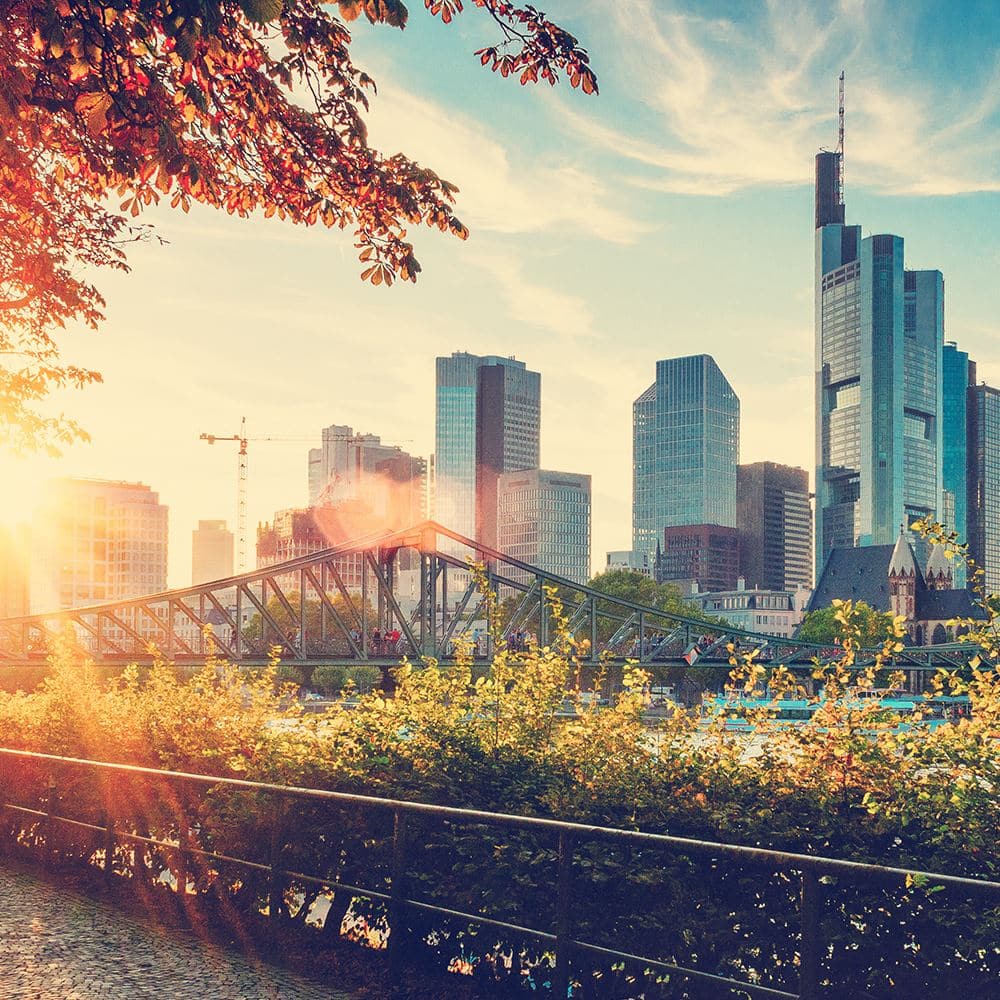 Close enough to the beat of the city yet far enough away – urban yet idyllic. VIDO is located west of Frankfurt city in between the two finance centres of Westend and Eschborn and just a few kilometres away from the Taunus nature park with impressive countryside as far as the eye can see!
EVERYTHING WITHIN EASY REACH
The Westbahnhof is within walking distance and offers several S-Bahn commuter train connections in different directions. Several underground stations and bus lines 34 and 72 are available close by for inner-city routes.
Car 11 Min. | Public transport 44 Min.
Car 10 Min. | Public transport 25 Min. | Bicycle 14 Min.
Car 21 Min. | Public transport 38 Min. | Bicycle 21 Min.
VIDO combines the cosmopolitan, urban city Frankfurt with proximity to nature and invites you to slow down. Contemporary, high-quality furnishings ensure a stylish atmosphere and comfort. Create space for your own personality at the heartbeat of the smallest metropolis in the world – right in the middle of it. You are welcome to make an appointment to view the show flat.
Swiss Life Asset Managers Germany (before 1 August 2021 CORPUS SIREO Real Estate) is the professional partner for the realisation of new construction projects with first-class residential quality – from freehold apartments for private buyers to entire districts for global investors. With branches in all important German markets, local expertise and access to the local construction authorities are a matter of course. The track record (as at 2021) amounts to a total of around 2300 completed apartments at top locations in Germany. Approximately 220 apartments with a volume of 110 million euros are completed annually. The company works on behalf of institutional clients as well as investors and owner-occupiers.
at top locations in Germany
Your request has been successfully sent, we will get in touch with you. apollo living GmbH Schillerstraße 20 60313 Frankfurt am Main